THE ULTIMATE HOUSING CONCEPT FOR YOUNG PROFESSIONALS
Quality apartments
The various types of apartments are semi-furnished and use high-quality, sustainable materials. The interiors are designed by our in-house stylists in a young, Scandinavian style.
Upliving coach
The live-in Upliving coach is the contact person for tenants, who is there to help out with various matters. They mainly provide practical and operational support. Our Upliving coaches have received social training.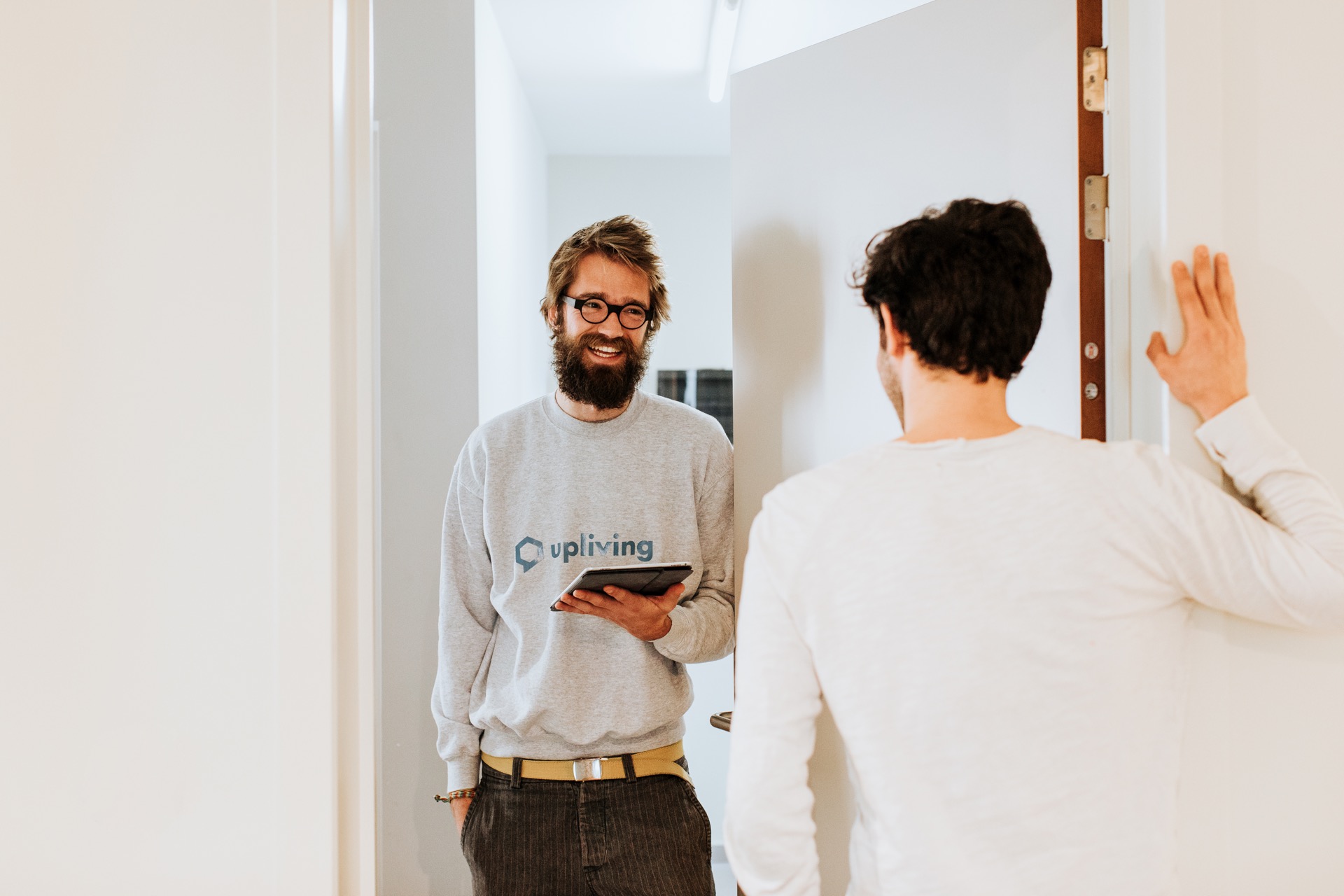 Flexible rentals
You rent a home from Upliving on an annual basis, so the rental is flexible.
Outstanding service
We are always ready to provide technical and practical help. The Upliving coach takes care of daily management.
Shared facilities
Besides the individual living spaces, you can make use of certain common amenities such as a bar, lounge, garden and laundry room. The lounge can also be booked for private events—an offer exclusive to our tenants.
Green space matters
Greenery creates a sense of calm and a relaxed atmosphere around the building. We create a natural setting with a maintenance-friendly design.
Sustainability
Thanks to sustainable techniques and innovative technologies, we create energy-efficient housing.
The Upgrade Academy
As an Upliving tenant, you have a free membership to the Upgrade Academy initiatives. The aim of our Academy is to meet and inspire each other, share experience and knowledge and innovate.