09.12.2021
Talk Agoria Solar Team: How to turn an innovative idea into reality ...as a team.
Upgrade Academy (Sint-Pietersnieuwstraat 128, Ghent) or online | 19.30pm | For Upkot students
Since 2007, the Agoria Solar Team (a team of Belgian engineering students) has had one goal: to build the world's best solar car to participate in Solar Races around the world. Driven by 100% team spirit, a passion for sustainable innovation, technology and lots of solar energy, this autumn they are preparing for the Moroccan Solar Race from 25 to 29 October. By doing so, they not only prove the boundless power of solar energy, but also the strong position of Belgian technology at the top of world innovation.
In their inspiring talk, Victor and his team talk about the race to the top of the Agoria Solar Team and about the success factors of a strong team.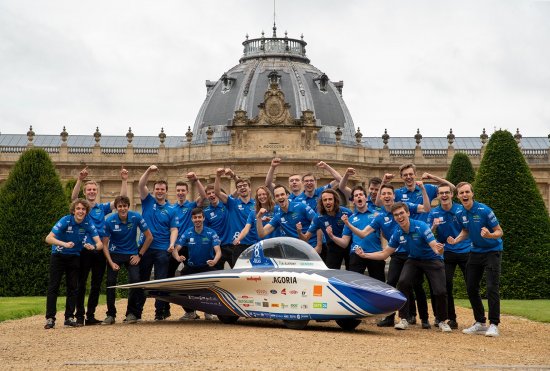 Subscribe for the talk of the Agoria Solar Team