Our mission is to create social added value and social impact.
Although real estate is crucial to our business model, we regard our projects first and foremost as a means of achieving our ultimate goal: creating social impact and added societal value through an economically sustainable model. Real estate forms the backdrop – the setting where people connect, study, live and build a network for life.
Social impact
Every day, we are committed to satisfying and making life easier for our stakeholders, in order to foster long-term relationships. With every activity or new step we take, we ask ourselves what social impact we can have. Every day, we strive to refine our concepts and increase our societal impact.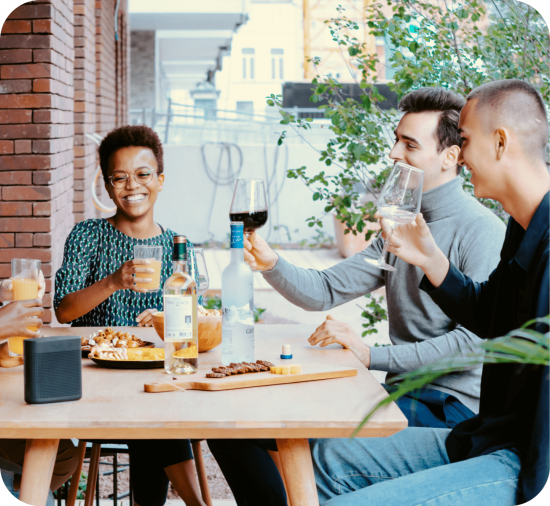 Added societal value
In recent years, ecological sustainability has become a catch-all term. Nowadays, anything related to socially responsible living, the environment, ecology and future-proofing is grouped under the term sustainability. For Upgrade Estate, sustainability is not only a mission but a way of living, thinking and doing. We take a broad approach to the term sustainability, both ecologically and socially.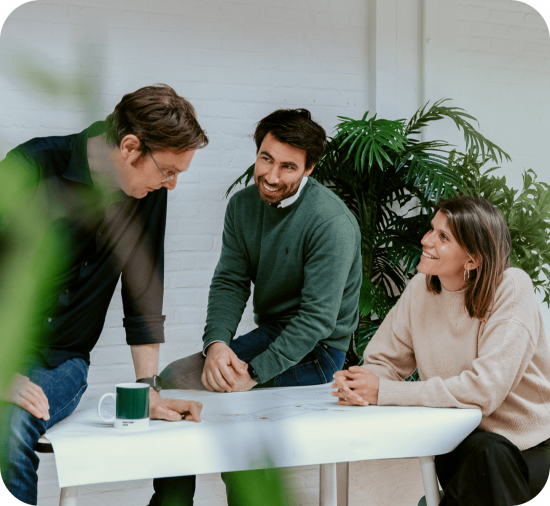 Economical sustainability
Business as usual is not our thing. For us, implementing our mission with a profitable financial model is an enjoyable challenge. We include this mission in our financial feasibility studies. So we don't partake in greenwashing.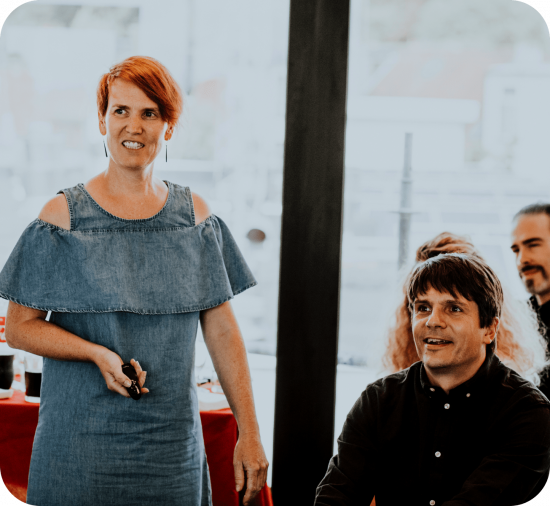 The Time Of Your Life
In our sustainable Upkot projects, students are able to take their student life to the next level. Imagine: a second home with an unrivalled look & feel, creative shared spaces, surprising activities and on top of all that: high-quality student rooms. Are you up for a party, having technical problems or need a listening ear? Whatever it is, the Upkot coach is there for you! The perfect place to have the time of your life!
Go Your Own Way
You're young and you want certain things. Especially a great apartment in the city, where you feel at home. With sociable neighbours, a trendy interior and shared spaces, such as a convenient laundry, green urban garden, secured bike parking, an event space and much more. On top of that, there is a handy repair service and an Upliving coach who will amaze you with a whole host of recreational activities. Yep, it's just like Friends. But with a bit more privacy.
Good (Work) Vibes Only
Upoffiz is the home base for high-growth SMEs, where interaction and connection take centre stage and with greenery as a connecting element. Your own private offiz is the perfect place to create your growth story, with the added bonus of inspirational shared meeting rooms and flex desks. And thanks to the next-level service from the Upoffiz coaching team, you can focus fully on your core business. Let your employees sample the positive Upoffiz vibe. We're sure that they will feel right at home.
Upgrade Academy
The Upgrade Academy - powered by Upgrade Estate - is a forum where stakeholders

      Meet eachother

      Inspire eachother

      Share experience and knowledge

      Innovate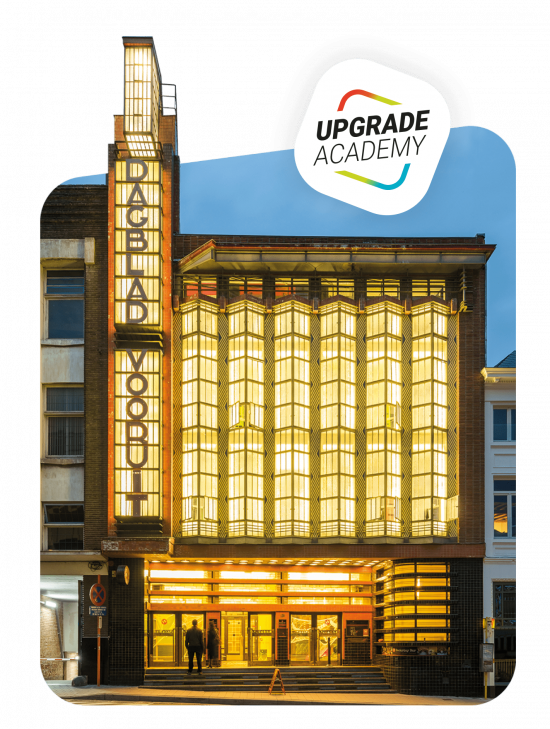 Will you help us achieve our mission? 
Do you want to make an impact, too?