Focus on personal development and growth
Upgrade Estate attaches particular importance to its employees. We ensure that our staff are energised by their jobs. Harmony at work contributes to a person's general satisfaction.
An enthusiastic and driven team can achieve unparalleled results. Every person, every team and every department inspires each other.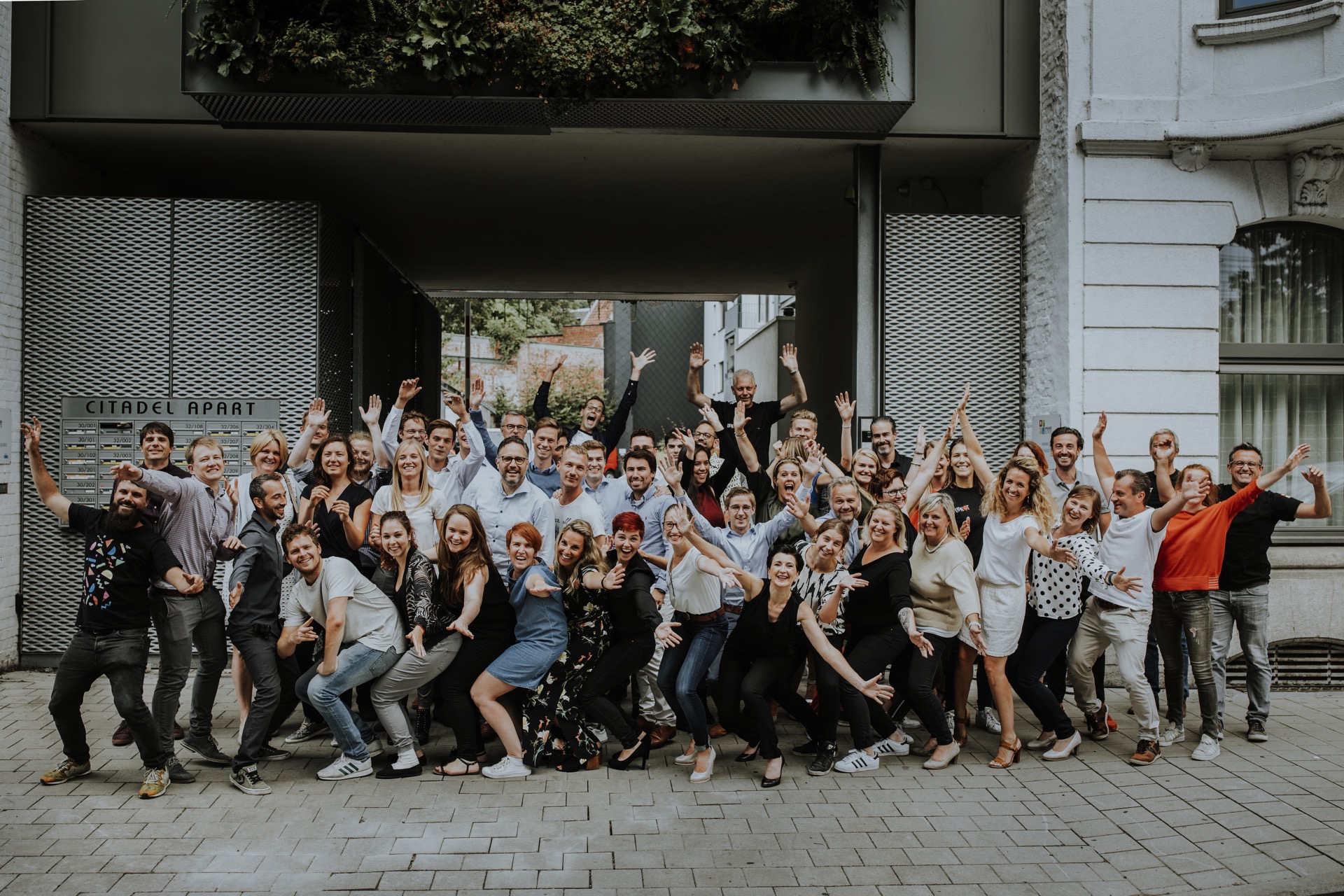 Having the job of your life? 
Did you know... Nele and Koenraad, the 'owners & believers' of Upgrade Estate, do everything they can to integrate the values of the company into the corporate culture? New recruits are not just selected on the basis of their talent, but also in terms of how well they fit the company's culture. Creativity and thinking outside the box are stimulated in employees to an enormous degree.
Family values
Innovation, added social
value and ecology
Personal growth
We work hard, but we laugh as hard as we work! Every year we go on citytrip together...
- Sofie Liekens, Happiness Officer Upgrade Estate
Apply now at Upgrade Estate
Upgrade Estate is certified by Great Place to Work and is one of Belgium's Best Workplaces 2020! The survey pointed out that we have a trust index of 95% among our employees, who we call 'medeMerkers'.
What's typical about working at Upgrade Estate? Our employees show great trust in both company strategy and management, there's a lot of fun going on while at work, and we all share a sense of pride in being part of this company. 
Applying is very simple: you send an e-mail with your resume and motivation letter to jobs@upgrade-estate.be.
The application procedure itself consists of three simple steps. Our Happiness Officer, Sofie, explains in the video below...
A 'Best Place to Work'
---
Professional working environment
---
Fascinating projects
---
Colleagues are like a second family
---
Personal development plan
---