Why Upgrade Estate 
is a Great Place To Work
To continue growing as a business, you need the trust of your co-Creators. That's why we're incredibly proud to have been chosen as one of the ten Best Belgian Workplaces in 2020 with an impressive trust index score of 93%. The corporate values of innovation, reliability, distinctiveness and being part of a family are the internal compass at Upgrade Estate. Furthermore, our business has a whole host of characteristics that make it a fantastic place to work.
Did you know we call our staff 'co-Creators' because they convey our mission & vision and co-write our brands and our story?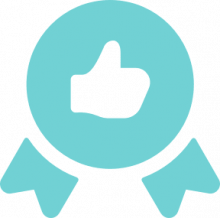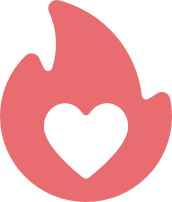 XXX
Co-Creator
satisfaction
A clear recruitment & selection policy
Recruitment at Upgrade Estate consists of three steps: CV screening, an initial chat at the office and an assessment. A candidate co-Creator is selected on the basis of the right skills, specialisation & talent (50%) and being a good fit in our welcoming corporate culture (50%). Our five key competencies form the frame of reference during the selection process: collaboration, flexibility, professionalism, planning & organising, and decisiveness.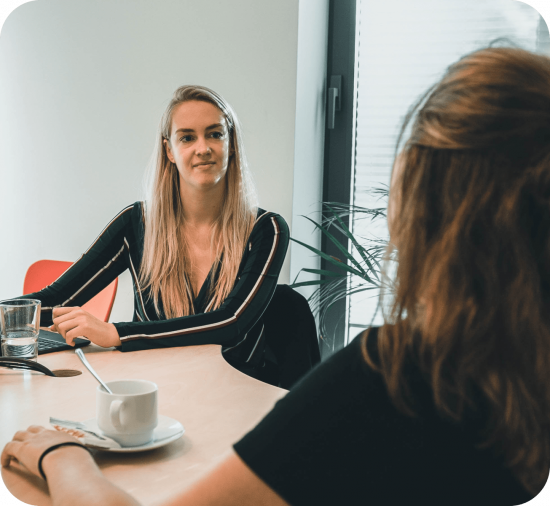 Innovative culture
Today, innovation goes hand in hand with attracting the right candidates, and a growing number of candidates, with a view to the company's (future) operations. Moreover, creating an innovative culture is an absolute must to encourage co-Creators to embrace innovation. Upgrade Intraprenology is our internal innovation platform through which we encourage intrapreneurship and give co-Creators the opportunity to introduce their innovative ideas.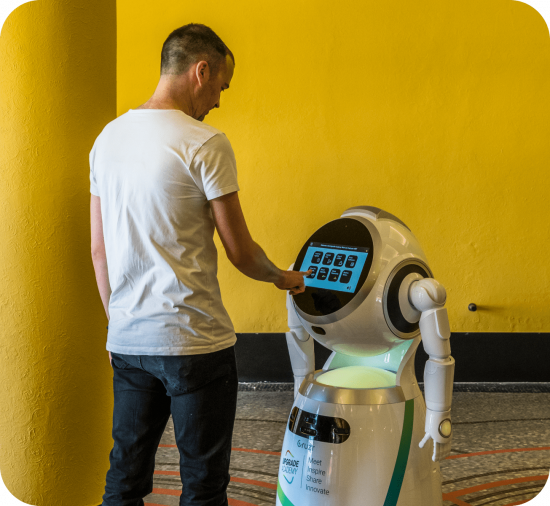 Extensive onboarding
Every new co-Creator starts with an extensive onboarding programme. An allocated personal welcoming coach provides support in the intensive programme, through which the brand-new co-Creator is given an introduction to or presentation on each department. Co-CEOs Nele & Koenraad also welcome new employees and interns at an Eat & Greet, where they submerge the newbies in the corporate culture.
Focus on personal development
Co-Creators follow an average of 38 hours of internal training each year at the Upgrade Academy. Inspiration, innovation and knowledge sharing take centre stage here. Every co-Creator gets a personal development plan and the opportunity to follow external training as well. Their formulated ambitions are discussed during the annual objectives & progress appraisals.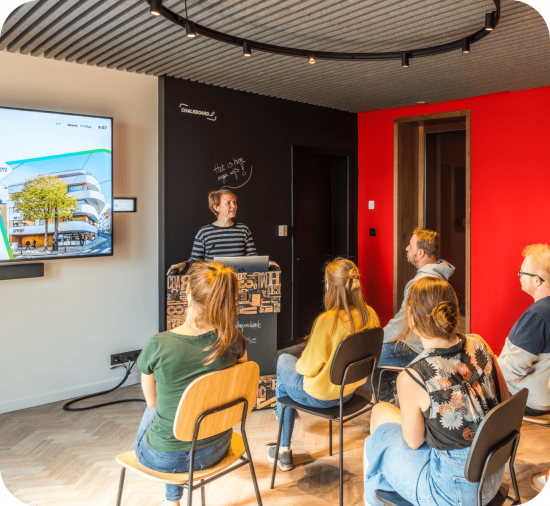 Celebrating successes
At Upgrade Estate, we never pass up on an opportunity to celebrate important events and successes with each other in our own unique way. That means we ensure that everyone within our Upgrade Family continues to feel connected to each other. Expect Christmas & summer break parties, an annual multi-day co-Creator trip, an Upkot party, celebrations to mark the opening of buildings, after-work drinks with colleagues and much more.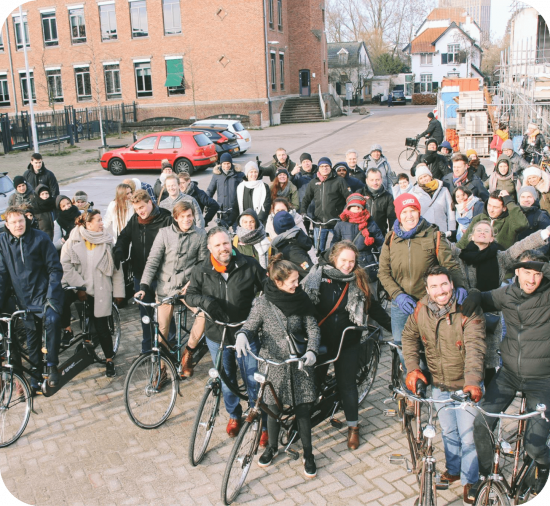 Equality & Respect
Gender equality and respect for diversity and everyone's identity are self-evident to us. Since the very beginning, equality has been an important building block within the company. In 2020, we went a step further by setting up a diversity programme with Hassan Al Hilou. Since then, a ten-member diversity group has worked on further developing existing initiatives and implementing new ones. Besides our Chief Happiness Officer, we also have a confidential adviser and anonymous hotline for any issues around integrity.