Business as usual is not for us
As passionate and determined entrepreneurs, we are building a well thought-out concept: housing for students, young professionals and companies with a unique integrated management and absolute focus on social & societal added value. We strive daily to increase our social impact in a value-driven context.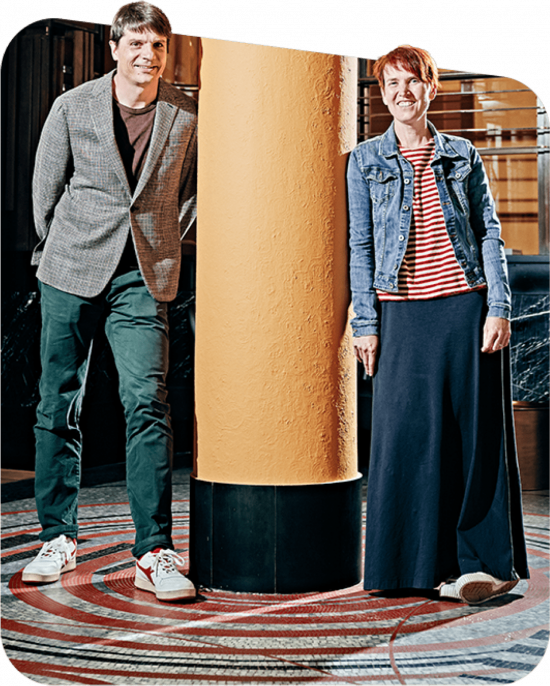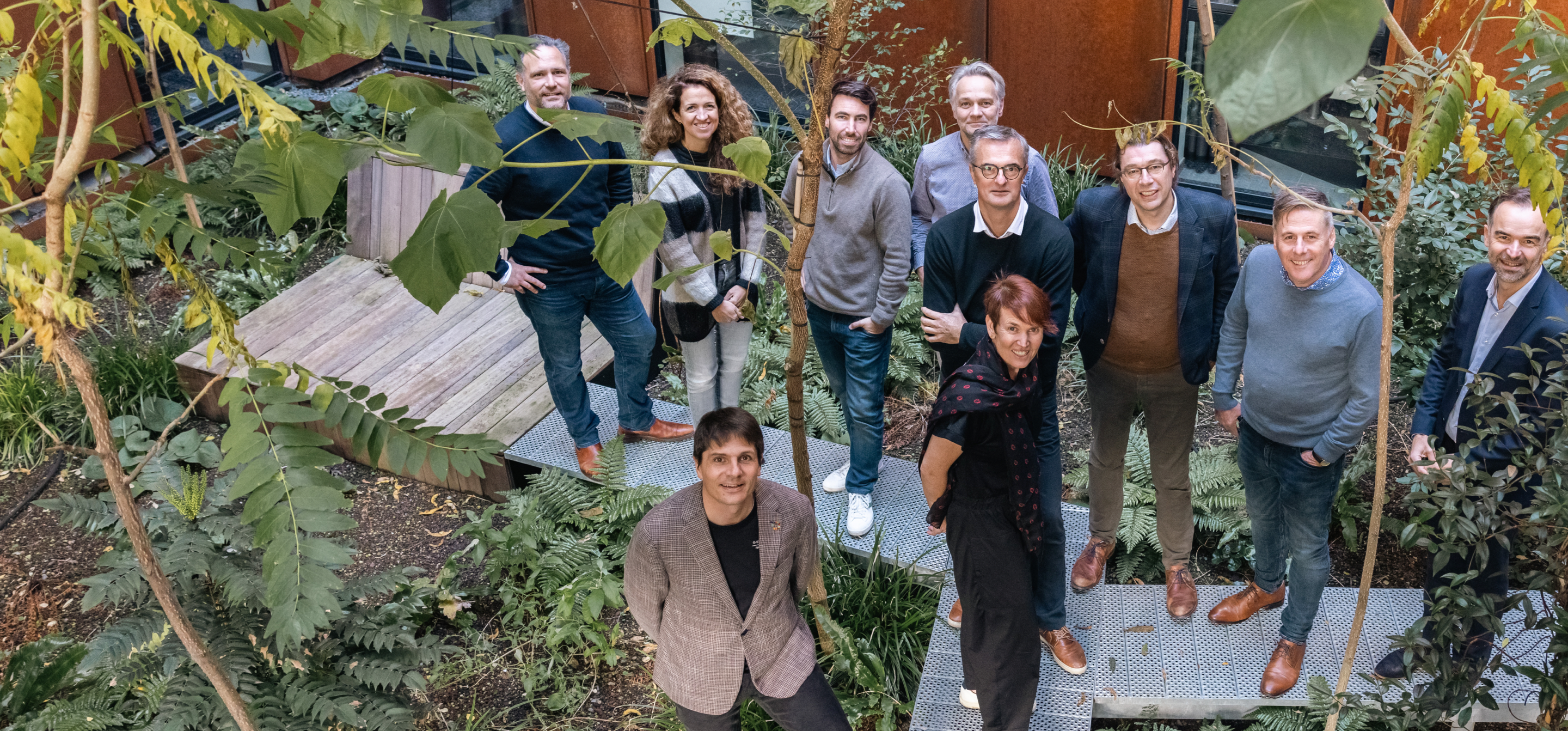 The members of the Management Team are committed to implementing the company's strategy and acting in accordance with its vision and values.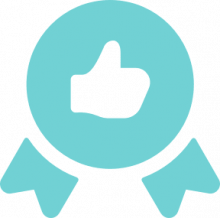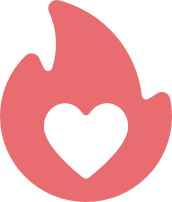 10
Partnerships with
educational institutions

1999
Food truck at
the Gentse Feesten
 
Upgrade Estate first was born as a business of (life & business) partners Koenraad Belsack and Nele Van Damme. They used the profit from their food truck with Keizer Karel Bread as a financial leverage to buy an old house and convert it into six student rooms. But it tasted like more...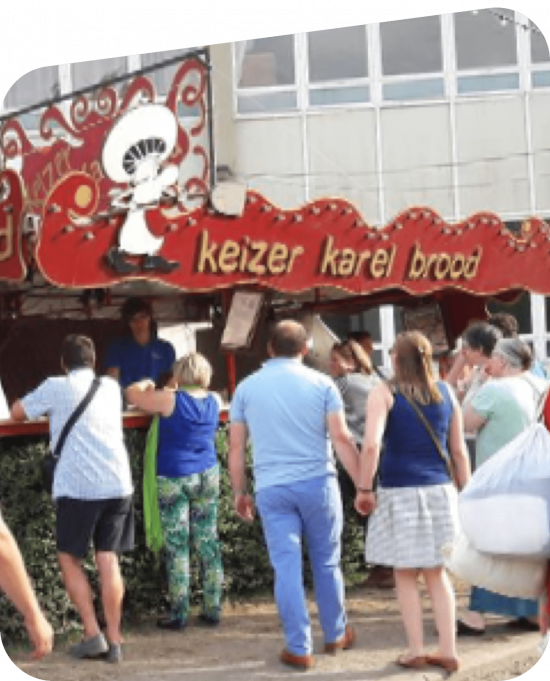 2000
Spaghetti as a
connector
From the start, Nele and Koenraad connected with their tenants during the famous "spaghetti nights". It was immediately clear that students develop a network for life. The student room itself was only the decor. Letting students connect in the common areas became a mission.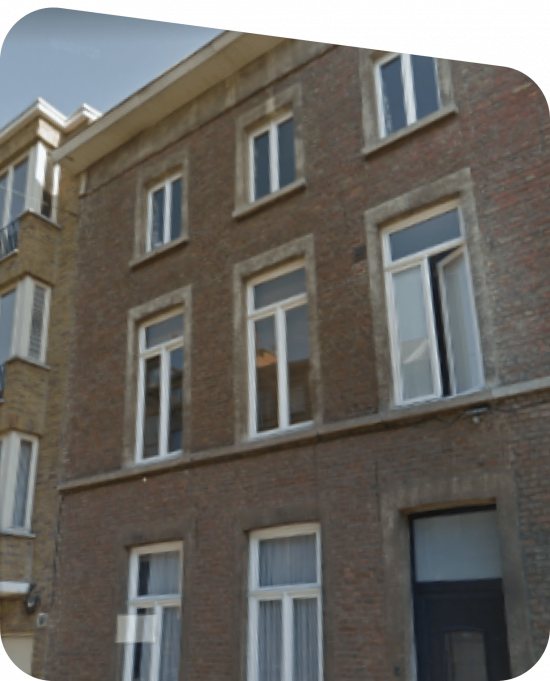 2012
Our concept
was established
Nele & Koenraad started their business in Ghent, where the number of students increased massively in a short time. It meant that they had to learn to think on a different scale. To be able to continually meet the quality requirements that student housing demands, they developed a first Upkot project in Ghent where they could combine everything: creating a community feeling through lovely, shared spaces in a sustainable context. Upkot was born...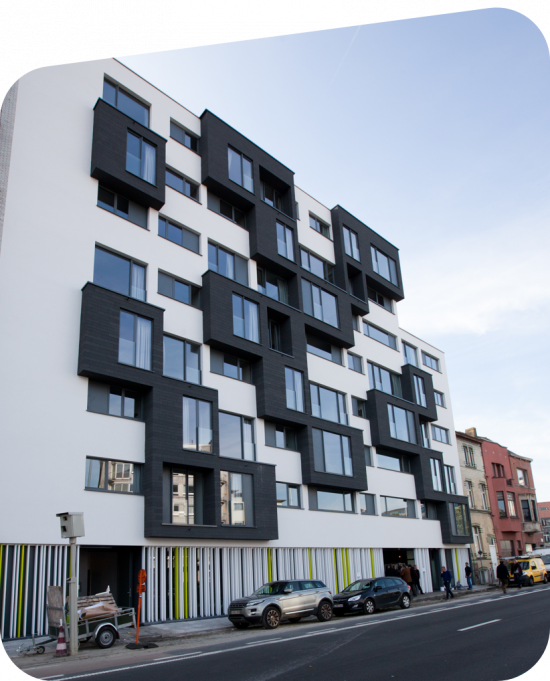 2018
Go Your Own Way
Graduated Upkotters can now move into Upliving. We are happy to give them a kick-start in their professional career in a pleasant living environment.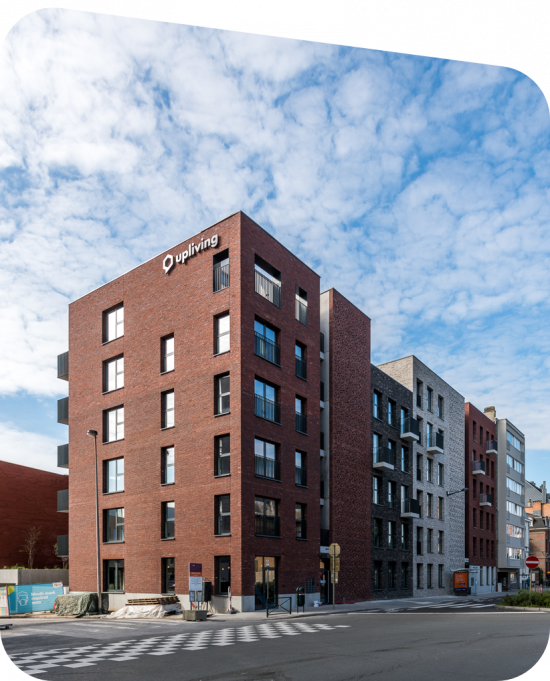 2021
Good vibes only
Launch of Upoffiz, because companies also have certain accommodation needs that we meet with this state-of-the-art office concept.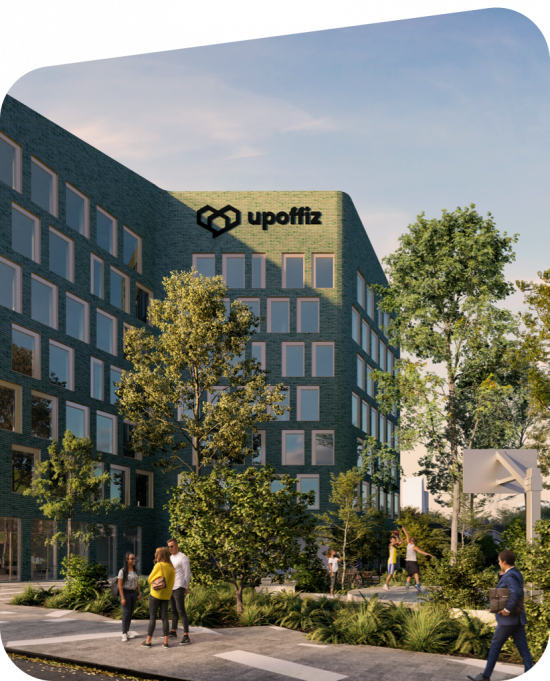 Our logo,




our pilars
Our +110 medeMerkers drive our business. They afford us the opportunity to enter other markets in the future and to expand as a business. Their enthusiasm has a positive impact on customer and tenant satisfaction.
Project development
& sales
Sustainable
energy solutions
&

tenant awareness
Construction manager | contractor | study
Best place to work
You read it correctly, Upgrade Estate was in the top ten best employers in Belgium. Would you like to get a taste of our culture and values?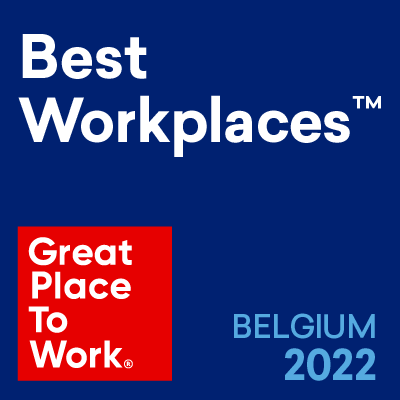 Sustainability Professional 2022 | Guinness World Record 'Italian Kiss' | Best Workplaces 2022 | Best Workplaces 2020 | Unitar SDG Pioneer | VOKA Charter Duurzaam Ondernemen | Future Fit Pioneer | East Flemish SME of the year 2019 | Finalist Voka ambassador 2018 | Great place to work 2018 certificate |  Best finance team SME 2018 Tourism Flanders Awards: best innovative product for tourism |  East Flanders Environmental Charter First Laureate for Flemish young entrepreneur 2013 |  Real Estate Award Marketing 2013 East-Flemish young entrepreneur of the year |  Flemish young contractor of the year 2009

Let's have a chat
Leave your personal details and message here.