As part of the annual Open Gardens event, Paul and Erna Van Damme opened up their garden last weekend to the stakeholders and believers of Upgrade Estate. The parents of CEO Nele Van Damme gave us an exclusive glimpse of their idyllic landscape garden in Laarne. This magnificent swathe of green, in combination with the lovely weather, attracted plenty of curious visitors.
People of all ages enjoyed the different flower meadows, romantic terraces and the orangery. A food truck and a small acoustic guitar concert ensured a pleasant, summery atmosphere.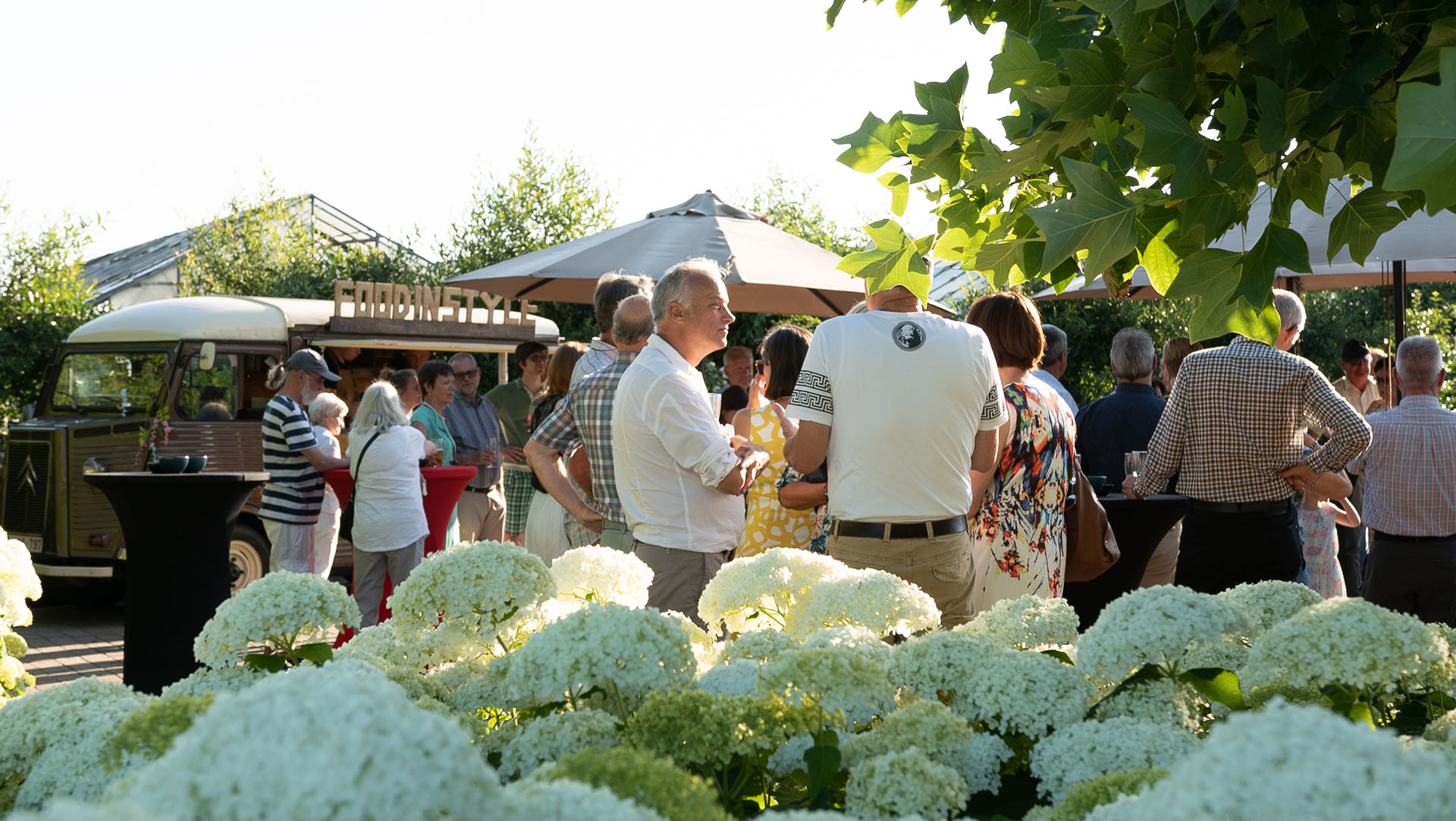 Paul and Erna took the visitors on a journey of discovery through their green treasure trove. They explained a little bit about how the garden is looked after, and let visitors peep inside the outdoor kitchen they had built themselves and enjoy a drink in the grape greenhouse.
Thanks to Paul and Erna for your warm hospitality and the tour of your delightful garden.