Upgrade Estate and sustainability. Yep, we go hand in hand! It has been part of our DNA from the very beginning.

For us, 'Upcycling' means that we do not have to purchase new items every time to create a great interior. You can also create a nice design using vintage materials. That is why we try to upcycle as much as possible in our interior design concepts.

In Bru Upkot, for example, a different atmosphere was created on every floor using all kinds of vintage materials: glasses, record players, alarm clocks, and so much more... However, we do not only limit ourselves to Bru Upkot, we are also constantly upcycling in our other projects. Just think of old bicycle tires, empty coffee capsules, old vinyl records, ...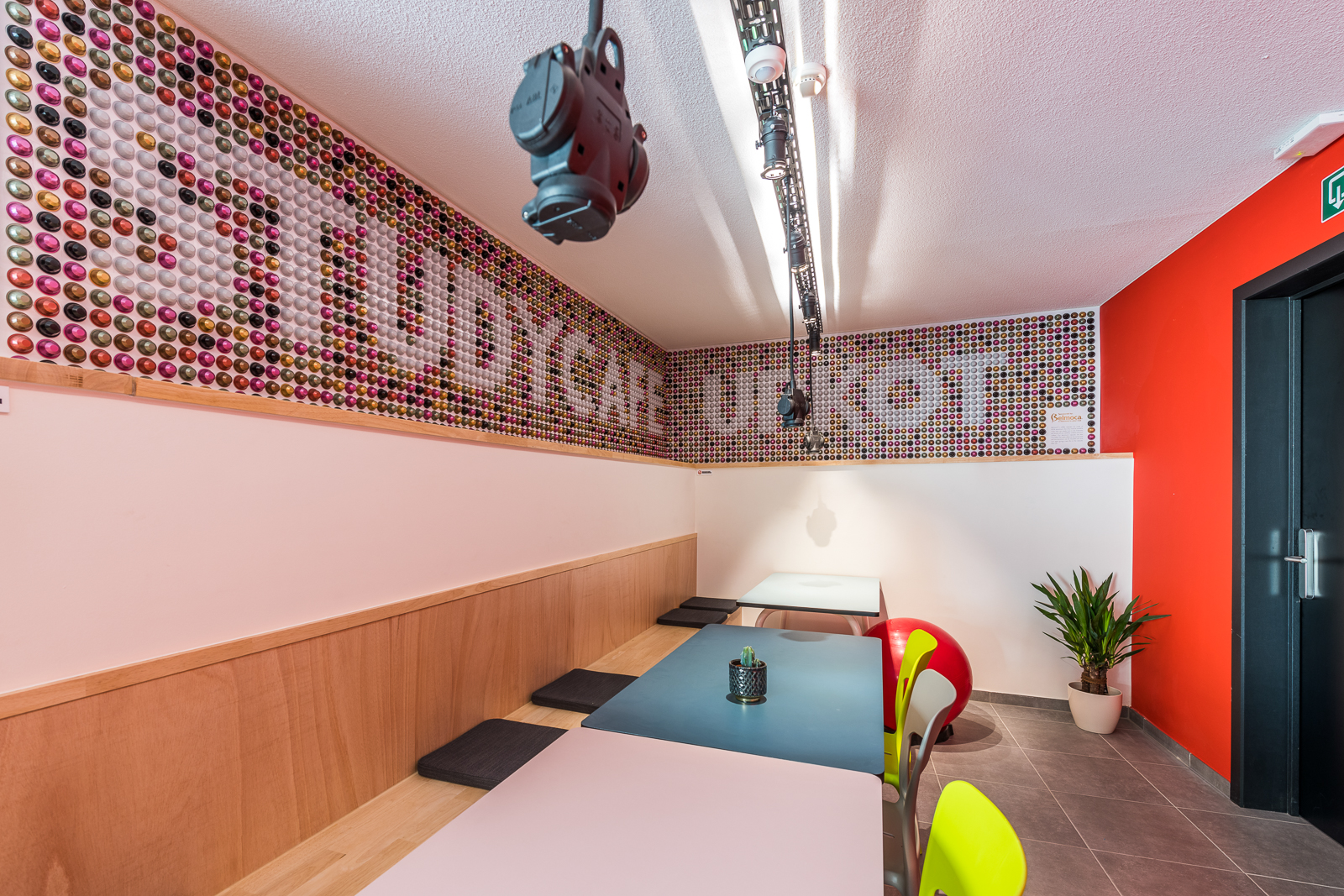 Upcycling is not only sustainable, it's also a way to let your creativity run free. Highly recommended!
Did you know that ...

students in every Upkot project are motivated to live in a more sustainable and conscious way? Just a few striking comparisons: 
With 1 year of energy generated from our solar panels 
students can watch no less than 233 280 hours of TV, which is equivalent to 27 years!
students can keep cool 373 500 liters of beer, which is equivalent to 10 trucks with a trailer. 

Food for thought ?
 
Below some Upcycling creations