Kaper Upkot restyling livens up student digs
Upgrade Estate ended the year on a high note, with a new addition to our Upkot family: Kaper Upkot. The site has three modern buildings and a total of 262 student rooms in the friendly city of Hasselt. This is the 22nd building in Upkot's portfolio and the seventh student city where we manage student accommodation. Upkot acquired the site, which was originally built by Campuspark, at the end of 2019. That marked the kick-off of a spectacular rebranding that was completed in less than two months.
Upcycling, sustainability and innovation combined
We needed an enthusiastic, hands-on team for this job. The graphic team and our construction division, Upsize, got together and assembled a team of six people.
Full of enthusiasm, the team headed to Hasselt for a two-day concept and design brainstorm in early October. There's a lot more to an Upkot branding or rebranding than meets the eye. Every Upkot building gets its own unique look and feel, with considerable attention to upcycling and a fun reference to the student life in the building. After two days of brainstorming, measuring and mapping existing Upkot styles, our team came up with some cool ideas and were good to go. The rebranding was officially off to a flying start.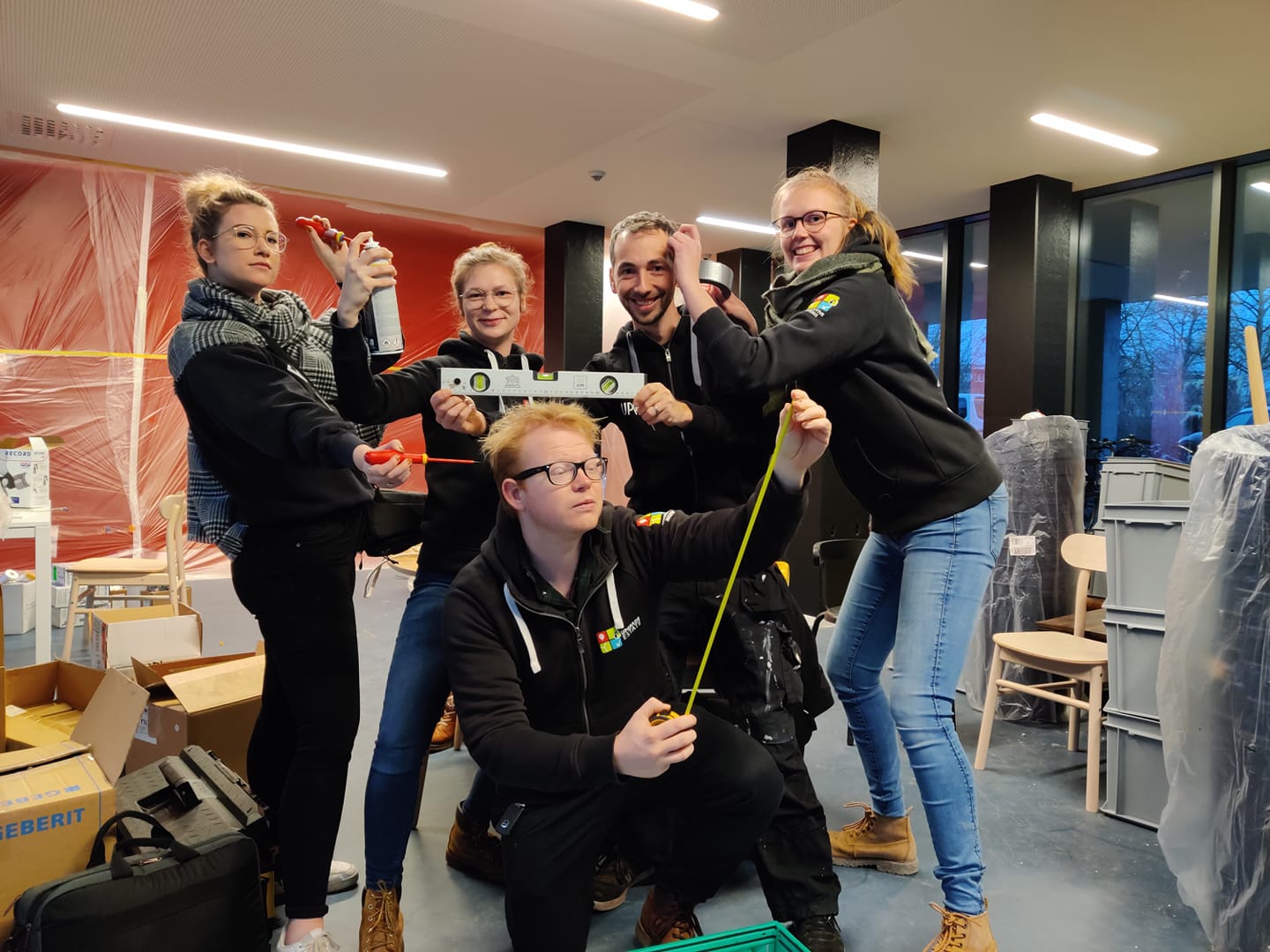 Aurelie, Eline, Woef, Laurien and Lennart: our rebranding team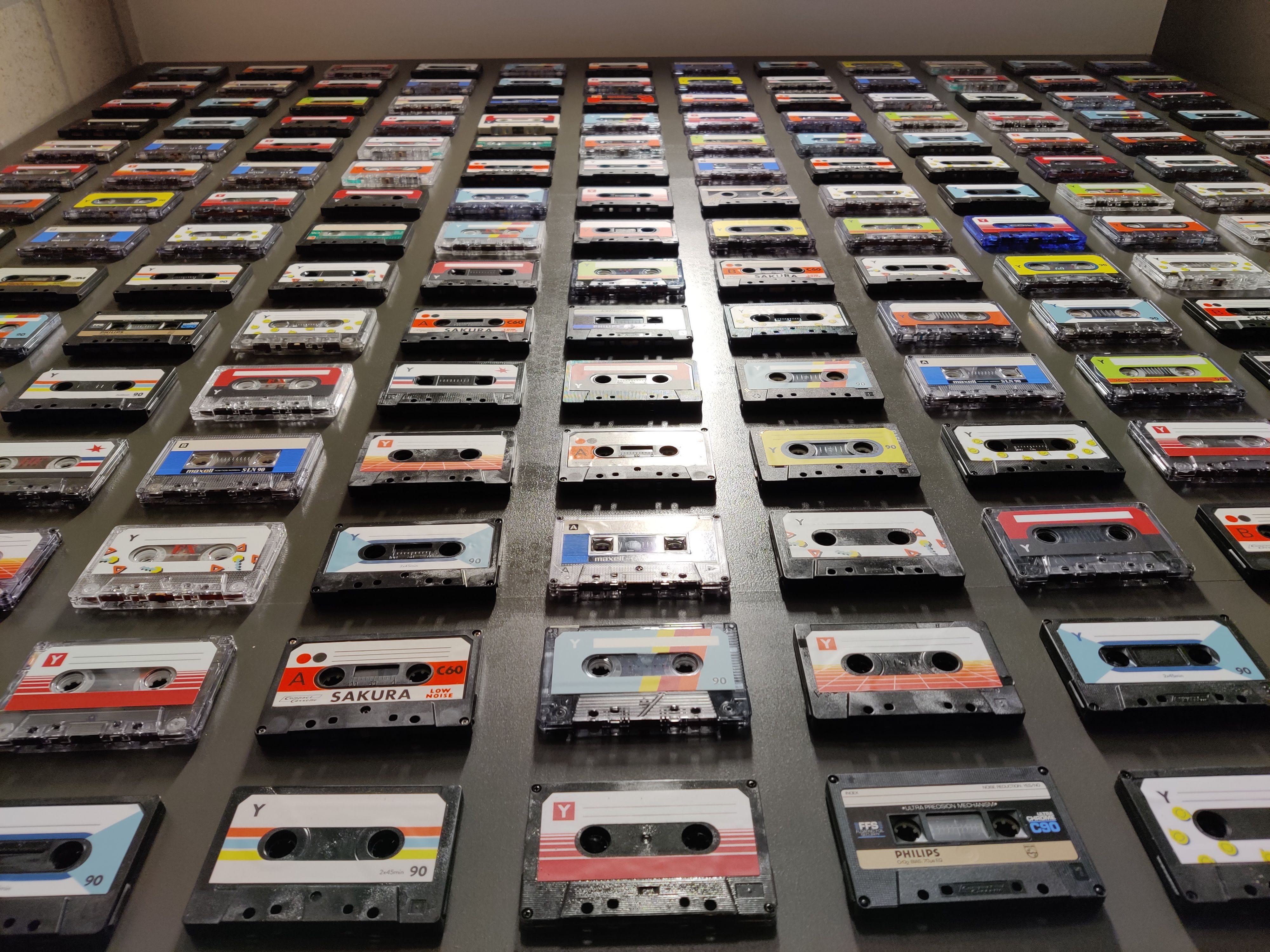 Upcycling at its best: a wall full of old cassettes that were given a new lease on life in Kaper Upkot.
That's when the real work began...
The rebranding team took just one week to develop the complete look and feel of the three buildings, choosing the colour schemes for the paint and wallpaper, selecting suppliers, creating mock-ups and detailed visualisations and overcoming technical obstacles. Upsize's Laurien deserves a special mention for her commitment: she was in charge of planning, briefing the painters and handymen, access control and practical execution down to the very last detail.
The final push came in the week before Christmas. The rebranding team went back to Hasselt to add the finishing touches in three days, including signage, stickers and getting our 'Kotkip' settled in. The Upkot coaches also lent a helping hand with the clean-up.
It has to be said: the results are amazing! Congratulations to our Upsize division and our graphic team who did such a fantastic job. We look forward to welcoming the Hasselt Upkotters to our Upkot family and want to thank everyone who contributed to this rebranding. You guys rock!