For the second year in a row, we took part in the Graduate Fair (Afstudeerbeurs) on 2 April at the ICC in Ghent. We set up our stand to be welcoming and relaxed: a perfect reflection of the workplace at Upgrade Estate.
When the doors opened, the ICC was overrun with students, or rather: with fresh talent. They looked determined and enthusiastic, ready to find the job of a lifetime. With great enthusiasm, we introduced them to our company.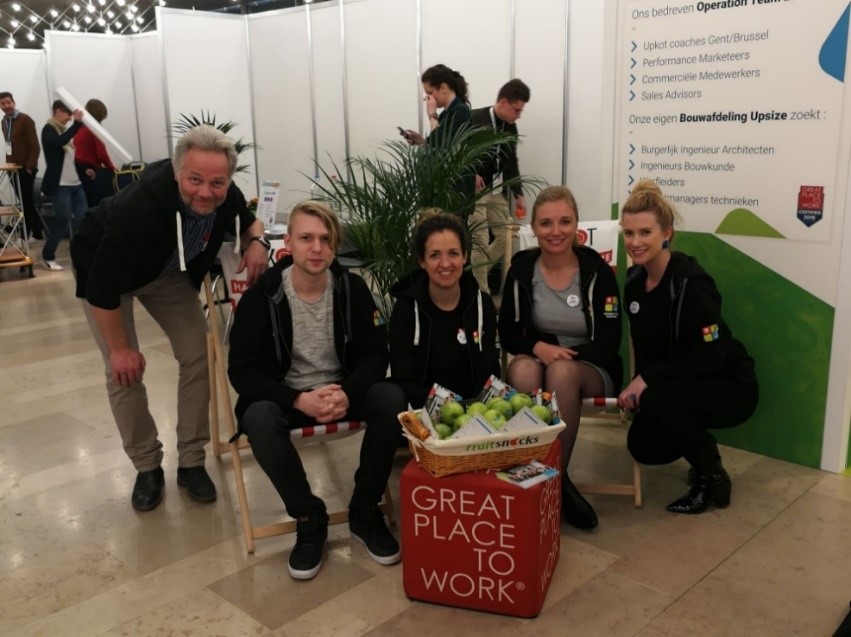 In exchange for a chat with us, students were handed an apple with the message: 'Get your teeth into a job at Upgrade Estate'. But why an apple? At Upgrade Estate, sustainability and ecology are high priorities. And what could be a better fit than something healthy and biodegradable?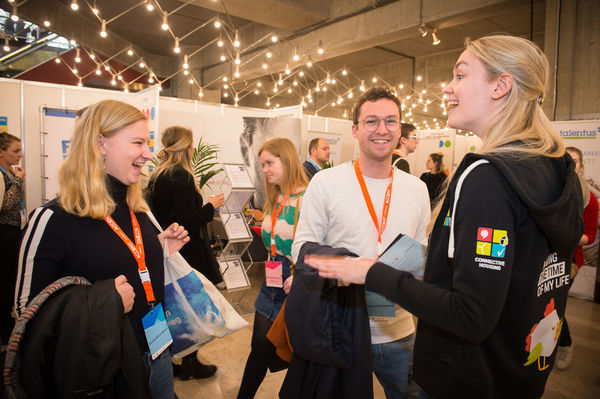 Anyone who was interested could also take a virtual tour of our latest Upkot project, Bro Upkot. With VR glasses, visitors could literally take a walk through the project and get a first glimpse of the interior.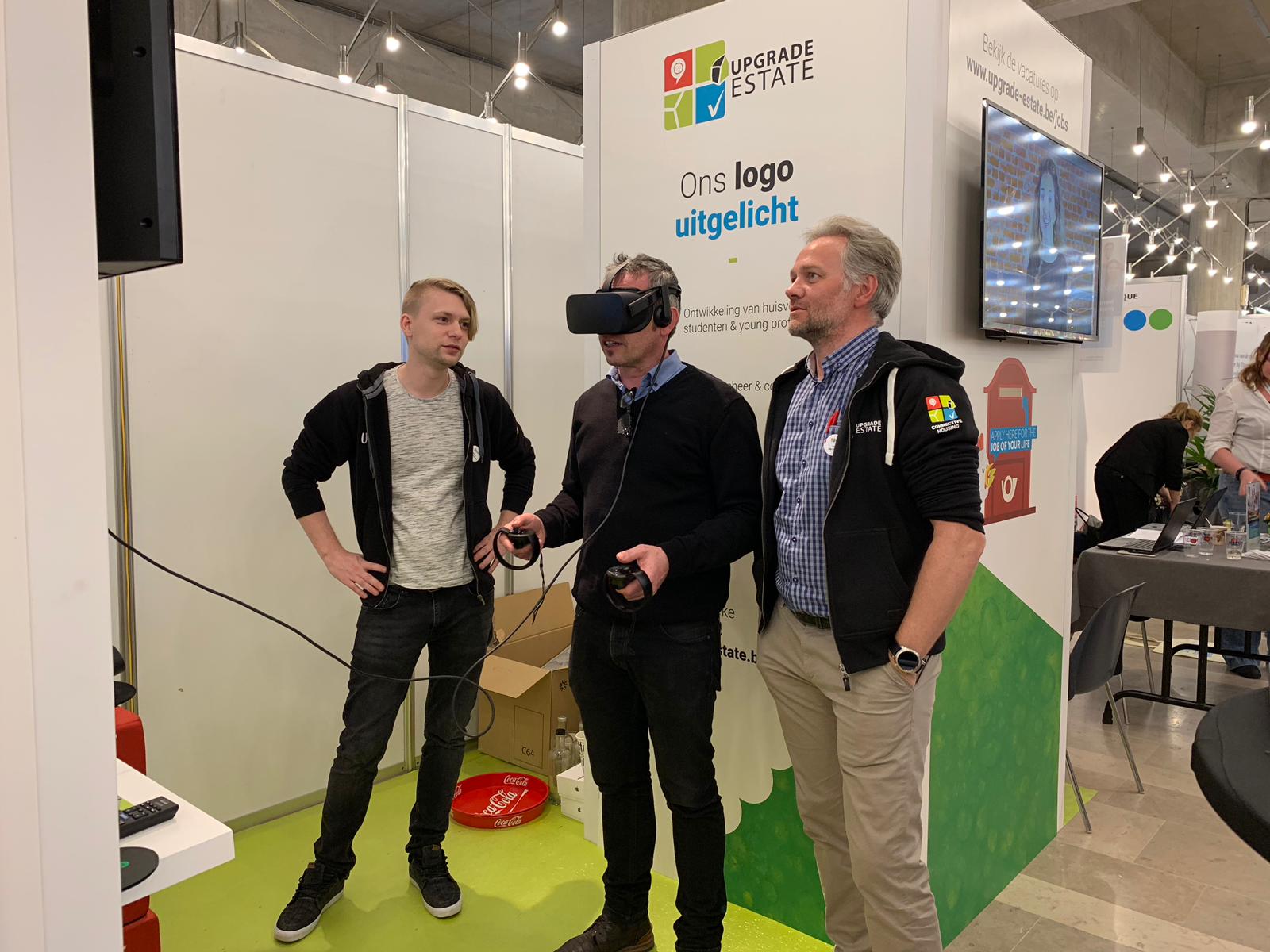 The result? An exciting day full of surprising encounters and personable students. We're looking forward to next year already!
Looking for a job?
Our Operation Team and our Upsize Building Department are still searching for a number of enthusiastic colleagues. Take a look at our job vacancies or make a speculative application. Who knows – we might be seeing you soon!