Koenraad and Nele warmly welcomed us with a delicious cup of OR coffee, the best way to shake off the winter blues, not to mention the cold. We are meeting at Backstay the future home of our very own Upgrade Academy.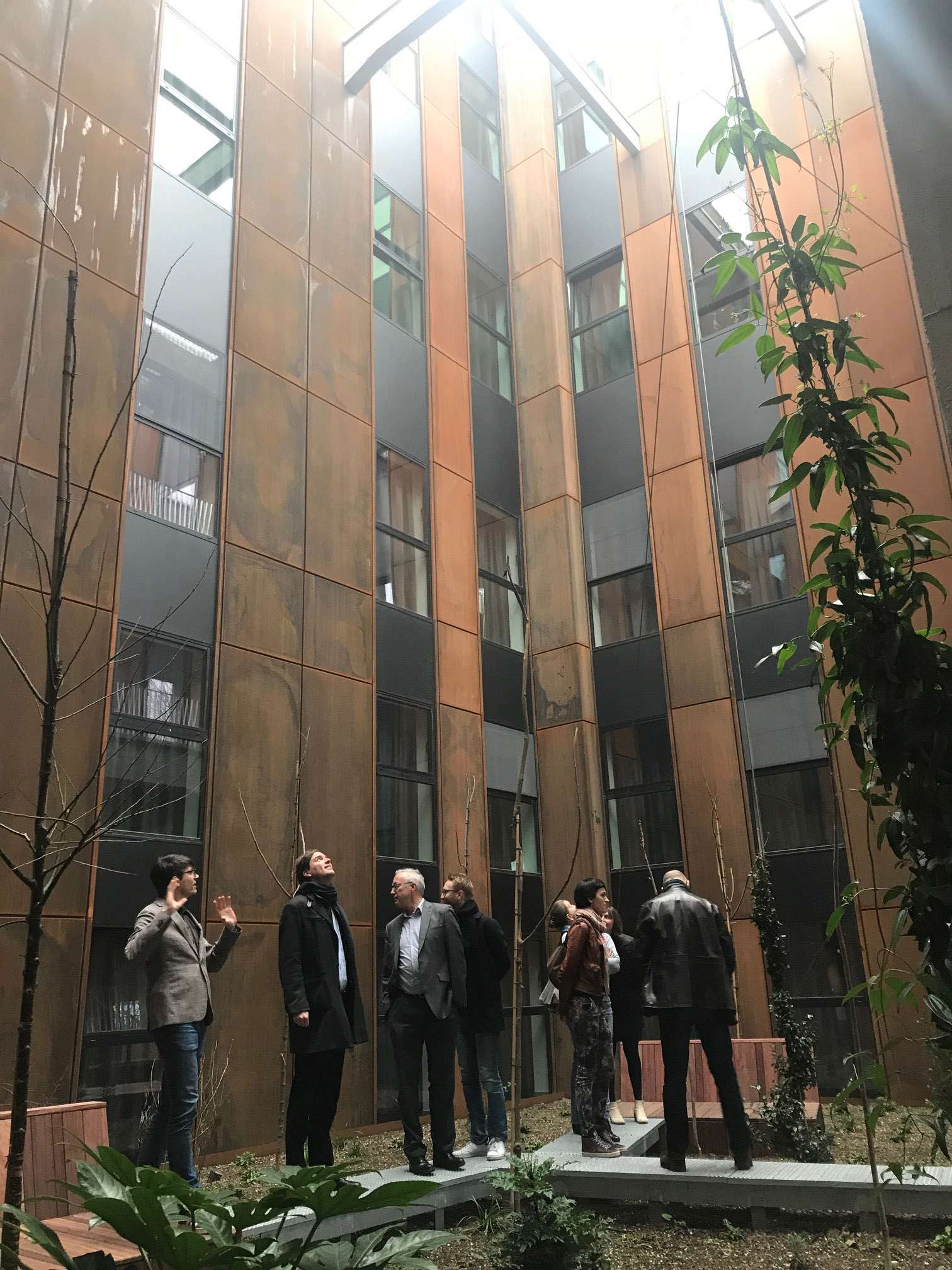 The Upkot project Backstage² has a long and fascinating story. The building was once a printing company called 'Het Licht', where the first copy of the newspaper Vooruit rolled off the press back in 1930. This significant history was clearly integrated into the project design. To thank the City of Ghent for the constructive partnership, we invited several stakeholders for a look behind the scenes. Backstage² opened its majestic doors in late September 2018 as collective student accommodation with 142 units in a beautiful, historic building.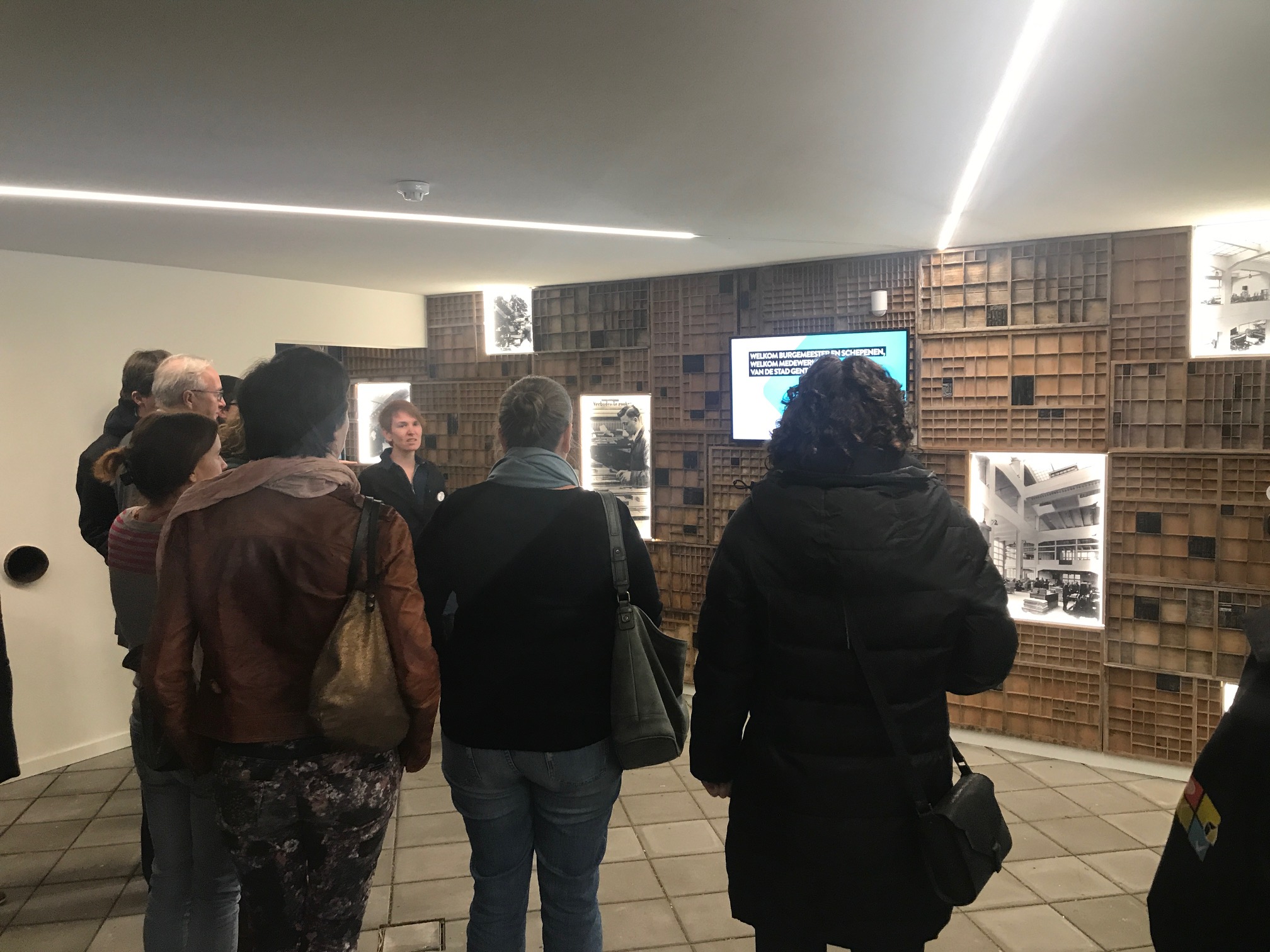 Following a brief introduction, we put our jackets back on and headed outside to explore the site. The grand building and the materials used in its renovation have given Backstage² an iconic touch that does not go unnoticed. The impressive entrance, which puts the building's past as a printing company in the spotlight, takes you to the beautiful inner garden. The façade is clad with Corten steel, which left quite a few participants in awe. Unfortunately the misty weather prevented us from fully enjoying the view of the Ghent skyline from the roof terrace.
However, despite the freezing weather, we cannot but feel warm and fuzzy in seeing the enthusiasm of the participants and hearing their praise and compliments about this super cool visit. "Vree wijs!", as we say in Ghent!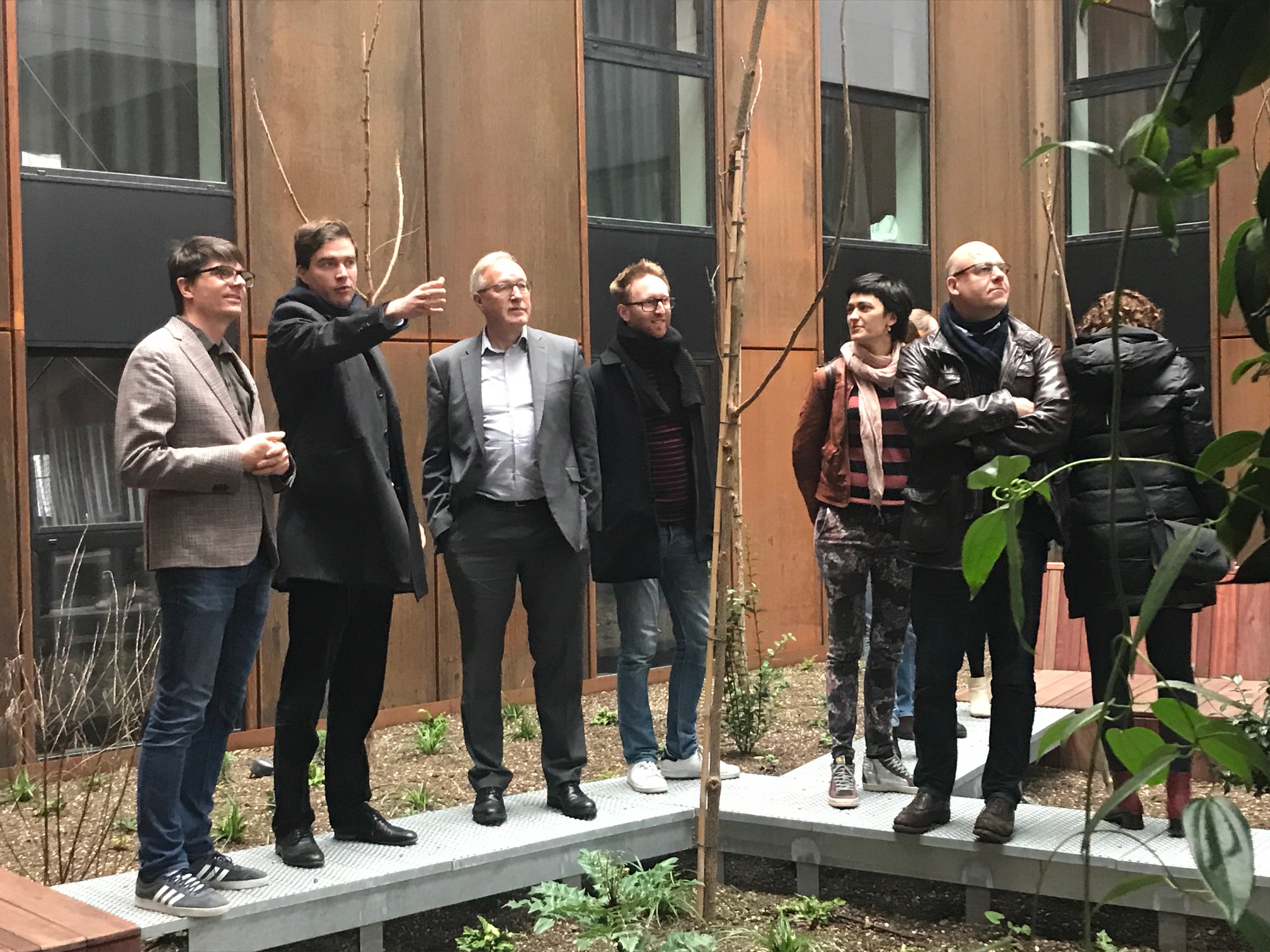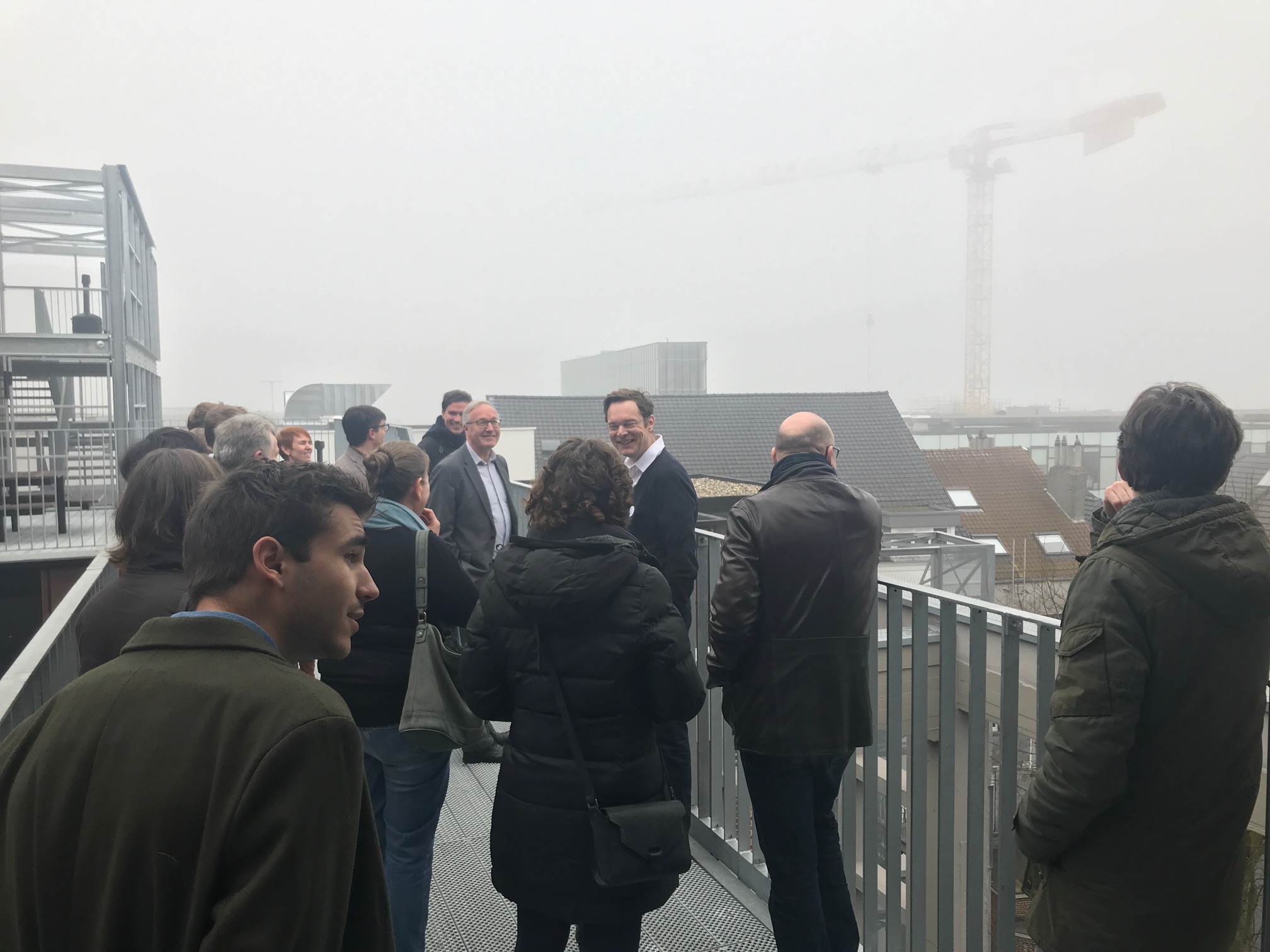 Keen to find out more? Check out more photos of Backstage² Upkot here.