Dialogue between neighbours
en students
Do you live in an area where we will be developing a large-scale project? 
If so, you probably have questions about the impact such a project will have on your neighbourhood.
Upgrade Estate always endeavours to create a win-win situation for all parties involved – and that certainly includes local residents. We aim for dialogue between the neighbours and our tenants, and try to ensure that our projects deliver added value to their neighbourhood.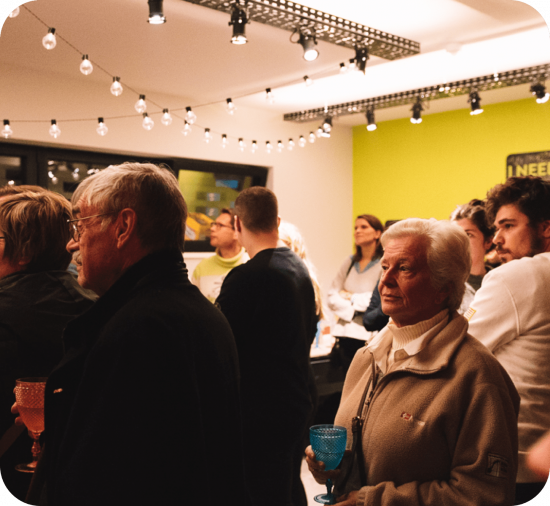 An honest price without suspensive conditions

A problem-solving mindset
Wat wij voor jou en
jouw buurt doen
Neighbourhood party
when a new project opens
Upkot coach
as a general point of contact
IT-assistence
from students
Community centre
in Jet Upkot
Let's have a coffee
Leave your details and message here.
See our other partnerships